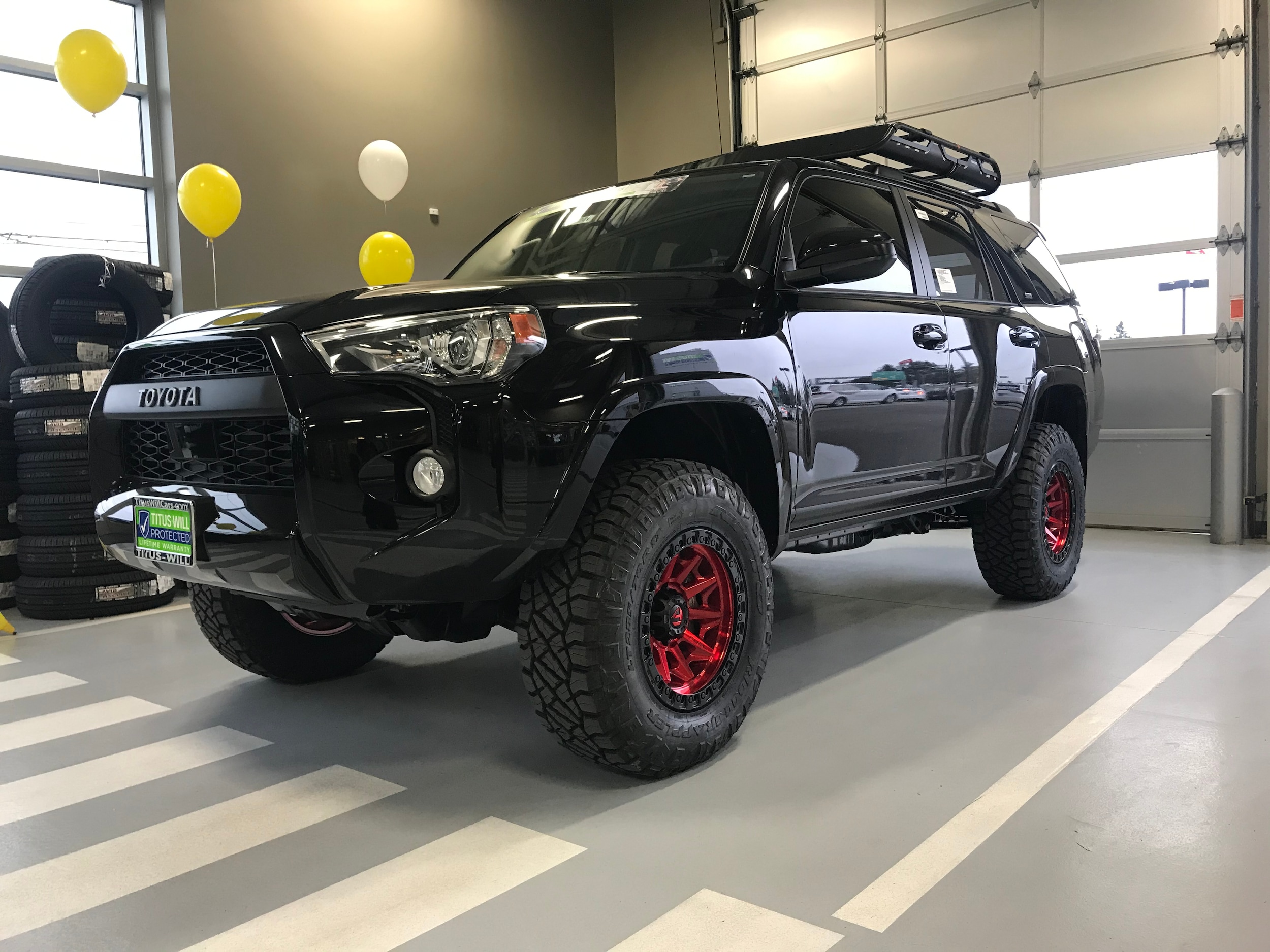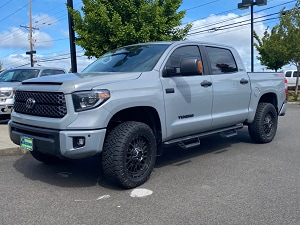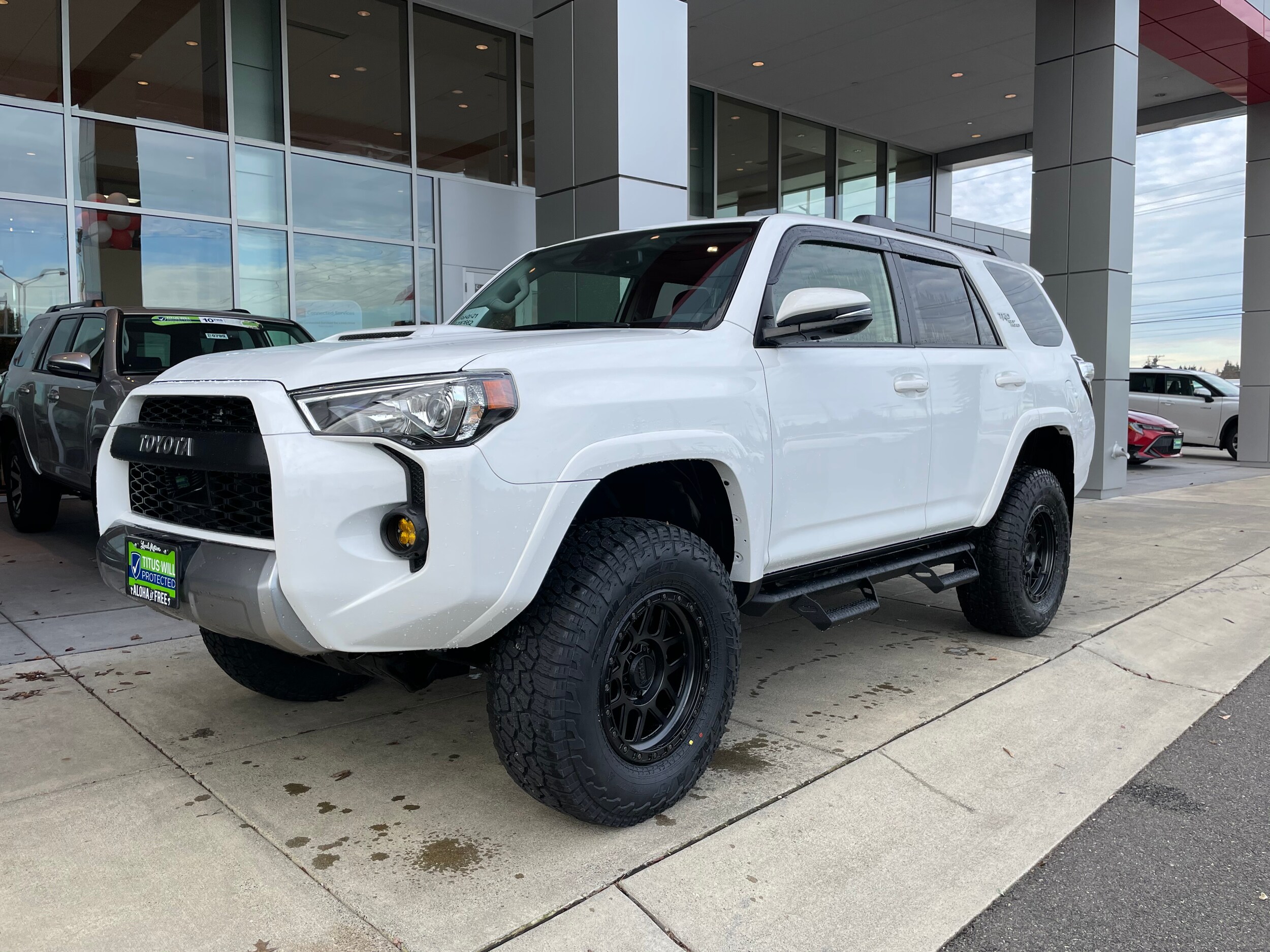 Welcome to Titus-Will Customized!
Put yourself in the driver's seat of a sporty customized car, truck or SUV. Titus-Will has plenty of options available for your vehicle. Toyota factory accessories or aftermarket parts, are guaranteed to fit and perform up to the same standards as the rest of your vehicle and can be installed at the dealership. Whether you are accessorizing at the time of purchase OR have a current vehicle that you want to personalize, Titus-Will is here to meet your needs!
Lesley Barrett
lbarrett@tituswill.com
253-475-4155
Jordan Owings
jowings@tituswill.com
253-475-4155
Make an Inquiry
Q: I'm buying a new vehicle. Can I include the price of my accessories into my vehicle loan?
A: Most customers are able to include accessories purchased with a new or used vehicle, in the financing for their vehicle.  If you have concerns or questions, our business managers are ready to help.
Q: Do I have to have purchase my vehicle from Titus-Will Toyota in order for you to install Lift kits, wheel, or other accessories for me?
A: Of Course Not! Regardless of where you purchased your vehicle, we are happy to help you accessorize your vehicle and make it all your own.
Q: Do you only sell Genuine Toyota accessories, or do you offer aftermarket options as well?
A: We offer both Genuine Toyota Accessories as well as a variety of aftermarket parts and components. There's no need to choose when you can have both!
Q: Who installs the accessories that Titus-Will Toyota Offers?
A: Most items we offer are completed at Titus-Will, in our shop, with our technicians. We proudly utilize Toyota certified and trained technicians to complete accessory work.  Our installers have both professional and personal experience in the aftermarket world, that add a truly unique touch to your vehicle! Some specialized jobs such as high-end audio systems and paint protection film are completed by authorized installers that we partner with but are not located at our Titus-Will Toyota facility.
Q: Do you only warranty Toyota parts, or do you cover your aftermarket components as well?
A: We cover the parts and the labor of all components sold in our store, no matter who makes them.
Q: I bought my truck at Titus-Will Toyota and I want to lift my truck, but won't that void my warranty?
A: Titus-Will uses quality parts and components! We proudly stand behind our work. In addition, your Titus-Will Protected Limited Warranty covers lifts up to 6".
Q: What services to you offer besides lift kits, wheels, tires?
A: Titus-Will offers an extensive list of services: Car audio upgrades, light bars, trail armor, detailing, paint protection film, bed liners, vinyl wrapping, chrome removal/paint matching, trailer hitch installs, brake controllers, remote start, tonneau covers and so much more! If you have any special requests, please reach out to our accessory department for additional information and quote.
Q: What brands of vehicles do you work on?
A: It doesn't matter what emblem is on the front of the vehicle, we work on all makes and models and are happy to help you achieve your customization goals.
Q: What is the warranty period on accessories installed at the time of sale on a new or used vehicle?
A: Accessories purchased and installed by Titus-Will, either wrapped into your car deal or purchased up to 1 month after your date of first use are covered for 3 years or 36,000 miles whichever comes first. It matches your vehicles comprehensive 3-year 36,000 factory Toyota Warranty.
Q: Who do we contact if we want to get a quote or have general questions about accessory installs?
A: Please complete this form and one of our accessories specialists will respond via your preferred method.