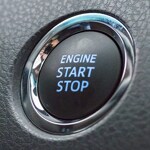 Driving to work, school or the grocery store are monotonous activities for many people. When driving a Toyota Camry, quick trips are more exciting. As a popular midsize sedan, it often exceeds expectations.
Engine Options
When buying a Toyota Camry, you get to choose which engine you want. There is a 2.5-liter engine that produces 203 horsepower. There's also a 3.5-liter engine that generates 301 horsepower. Each one is built for efficiency and power.
Sophisticated Suspension
The powertrain in the Toyota Camry includes a MacPherson strut for the front suspension. It also has a multi-link rear suspension. The result is a Camry with excellent handling that provides a comfortable ride.
This is a great time to learn more about the Toyota Camry in person. You can do that by going on a test drive here at Titus-Will Toyota in Tacoma, WA. We look forward to guiding you through the car-buying process.